Bottle opener Red
W tym podatek od sprzedaży, bez kosztów wysyłki
All orders are custom made. The processing time depends on the total amount of orders. Currently the processing time (queue) is: 97 hours
The processing time is adjusted daily. Urgent? Please contact us.
sztuka
Bottle opener, to tie into your bracelet.
Bottle opener Red
29 mm x 23 mm - Transit 8 mm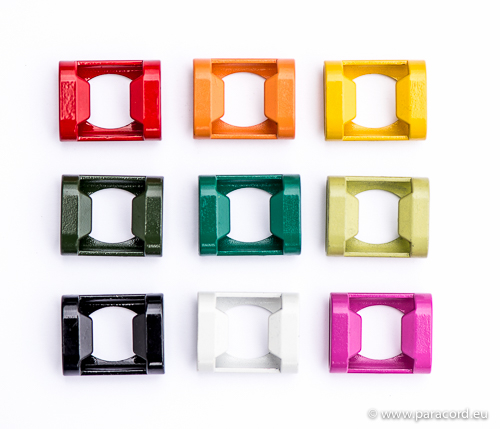 | | |
| --- | --- |
| SKU: | MT013100 |
| Cena za: | sztuka |
| Waga: | 44.8 gram |
| Kolor: | Red |
| Materiał: | Steel |
| Typ akcesorium: | Specials |
In doubt? Order a sample!
Do you want to be just a little bit more sure whether this product is suitable for your project? Order a sample of this product. (ca. 10cm)
Click on the order sample button below to add a sample to your order.
How it works:
You can order 1 sample per product. On your sample card is a discount code that represents the value of this sample. This discount code can only be used when ordering this product with a minimum quantity of 2 units (for example meters).
Please note! The discount code is valid for 2 months.